The Truth Behind the Smile: My Story
My father beat my mother for the last time when I was 18 years old. For two years, I struggled with the idea of using my thesis to speak out about the abuse my family went through. Many people have commented on their surprise that I have turned out so well given my history; I don't have any religious beliefs, but I nevertheless feel blessed that I had the strength to speak about what being a domestic violence victim is truly like, only two years after my family and I escaped for good. Some spend years before they're ready to speak out, but that does not make these survivors any less strong.

My Junior Thesis was not about anything more than 'coming out' about my abusive experiences. My artwork, based heavily on the Expressionism movement (for obvious reasons - to express what I felt, through texture, shape, and color) was extremely difficult to complete. I had never spoken about my abuse on this level before. Naturally there were some close friends I'd opened up to, but how was I to go through years of therapy in less than five months? I honestly don't know how I did it. But I did.

I painted my mother, myself, my brothers, and my abuser as I saw them in my memories of the abuse. My mother accepted the majority of the abuse to protect her children. She probably saved our lives this way, and I am forever grateful that I have such a strong mother to look up to. I love her more than anything in the world.

My self-portrait is ugly and rough, showing how I saw myself - how my abuser saw me. I was a bastard child, with dirty Native blood, and no future. I was fat and ugly (when in reality, I am quite the opposite, if I do say so myself!). My abuser blamed me for many things, and forced me to clean up after him. Once, I refused to do his laundry after I overheard him blaming my mother for something she didn't do (per the usual). In response, he beat me and my mother, but not before I threw boiling cinnamon and spice oatmeal in his face in self-defense. That was the very first time I fought back and stood up for myself and my family, and I am very proud I was able to do that.

My brothers, the children of my mother and my stepfather (they are nothing like him, however. They are kind and beautiful, inside and out, and are healing and becoming the people I knew they'd be someday), were born into the violence, and knew nothing else up until a few years ago. They loved their father, which I will never blame them for. How could they not? He was their father. That resulted in them following him blindly, unfortunately. They became violent, bullying their classmates or bullying my mother and me. One brother had the habit of choking someone when he was angry (guess where he got that from). The other would throw anything in his reach, and another would hit without remorse to get his way. It broke my heart every day to see them like this. In fact, they are the reason I began to speak out. I refuse to let them continue growing up in a world that allows such violence. My brothers are beautiful creatures who deserve a beautiful world, like every child on this earth does. I have found that I am very protective when it comes to the well-being of children.

The final painting is what my mother and I like to call our abuser's "angry face". When he had me pinned against the kitchen counter, choking me until I nearly passed out, that was the face that was forever burned into my memory. He completely transformed, becoming this hideous monster that no one but us ever saw. To this day, I mourn the death of the man he used to be (or at least pretended to be) before he became a monster. In my child's mind, he was a monster that had come to steal my mom away from me. I was a knight who had to slay the beast and save my family, because I was the only one (at least, I felt I was the only one) who could see past his mask. I had the image of a valiant knight charging towards a dragon in my mind for years. I continue to see it that way when something he's done angers me all over again.



Powered by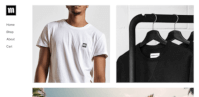 Create your own unique website with customizable templates.