Artist Statement
My work is thematically inspired by my many years as a victim of domestic violence. It began as a form of therapy for myself, and became a voice for many other survivors of domestic violence in my community. My paintings were created in part to raise awareness and funds that directly assist the domestic violence victims; a portion of the proceeds was donated to my local domestic violence shelter as part of my Senior Thesis. I use the idea of light v. dark to visualize the horrors witnessed by victims, and the hope brought on by freedom from abuse. My recent landscapes continue this theme, my previous strong use of color and symbolism becoming subtle, harder to see, as domestic violence is not always obvious to those who do not already understand. With help from the community, we can work to end domestic violence and create a better future for generations to come.
A Story
Many years ago, my mother met a man. She met a man, she fell in love, and she married. I was five years old when I met this man who became my new father. I was happy; my mother had never married before, and I wasn't used to living in one place for very long. I thought my new room was safe. I thought the only monsters I needed to fear were under my bed and in the darkest corners of our basement. I soon realized my mistake.

I remember my mother was pregnant, and she and my father were arguing; too much screaming, too much, too much, and I was frightened. She was trying to leave, and he was trying to stop her. He pushed her, hard, against the wooden table on our porch. Her protruding belly, with my little brother inside, was squished painfully against the wood. I feared for my baby brother. In an instant they were in the front yard of our farm, my mother sprawled helplessly on the ground, my father on top. I screamed and begged for him to stop, to get off of my mother, to go back inside. I jumped on top of him and hit him with my tiny fists, but he tossed me aside like the child I was. Eventually it was over. The screams silenced, and all was well.

This is the first memory I have of the abuse. After that, I stopped feeling safe. I vowed to keep my mother and my little siblings safe from this monster. His abuse continued for over a decade. Today, my mother and brothers are safely living a thousand miles away from our abuser. They have a future, and the monster will never hurt them again. But the story doesn't always have a happy ending. If you or a loved one are experiencing domestic abuse, please seek help. There is a better life out there.

Email: laurenabigail1993@gmail.com
IG: @laurenabigailschafrik
The National Domestic Violence Hotline: 1-800-799-7233

Powered by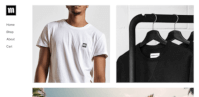 Create your own unique website with customizable templates.